Leadership Speaker Series
The Blue Mountains Leadership Speaker Series (LSS) creates panel discussions for BMIHMS students to learn and engage with those at the forefront of the hospitality industry. Hoteliers and Event Managers discuss current trends within the sector, while providing an open Q&A forum for students to gain greater insight into possible future career paths from those leading the field.
Next Leadership Speaker Series
Revenue Management
Date: Wednesday 12 August, 2015, 4.00pm – 5.00pm (Sydney, Australia Time)
Speakers:
Jason Barber,
Multi-Hotel Revenue Manager, Accor
Shaizeen Contractor
Director of Sales and Distribution, TFE Hotels
Previous Leadership Speaker Series
You can view each of our previous LSS events. Find out more about the world of hospitality from a variety of leading industry experts.
A Day in the Life of a General Manager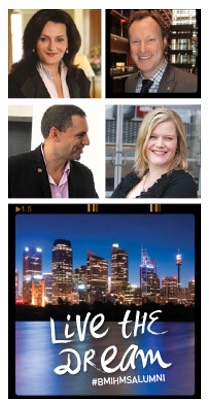 Tish Nyar, Area General Manager, Rydges Hotels and Resorts and Carl Contractor, Director of Food and Beverage, Four Seasons Hotels and Resorts give insider perspectives of what life is really like for a hotel General Manager. They discuss the complexities of their roles and how they successfully reached their current positions.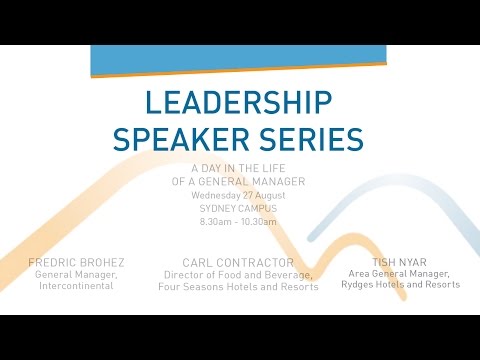 "Manager" Not Just a Title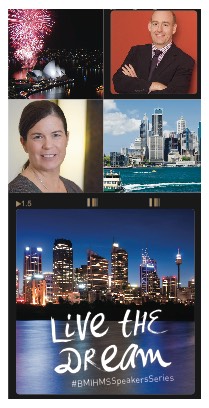 Leading industry experts, Kristian Nichols, General Manager Business Development at Business Events Sydney and Jennifer Brown, General Manager, Sydney Harbour Marriott discuss their experiences in their roles, hear how they progressed to their current positions, and find out what it takes to be a successful manager.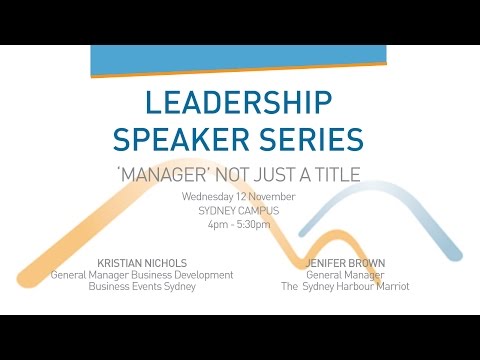 BMIHMS Alumni Career Highlights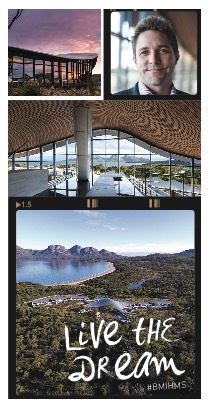 Justin King, BMIHMS graduate and General Manager of the No.1 Boutique Hotel in the World, Saffire Freycinet. (World Boutique Awards 2014) shares his wealth of knowledge having worked in Hotel Management across the globe including Australia, Qatar, Fiji and the UK. He has an extensive career in hospitality, resort and luxury brand management and shares his insights on his career, the industry and his experiences.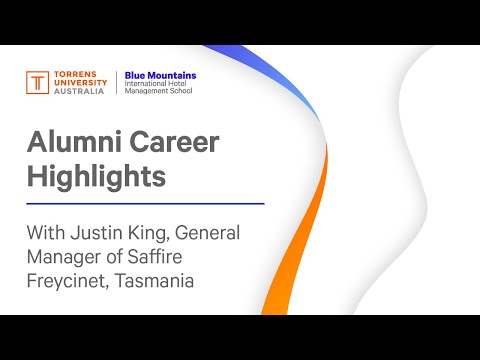 Maximising Technology to Communicate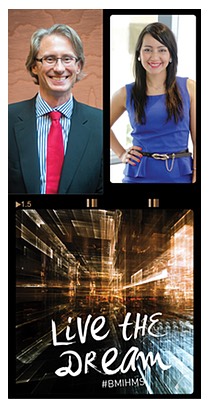 Dr. Juvanka Roberts, Communications and Training specialist and Mathew Stephens, Vice President of eHotelier discuss 'Maximizing Technology to Communicate'. They explain best practices when using technology for communciation, and how it can create significant competitive advantages.